Posted By Erica Crenshaw, Execute Now!, Thursday, June 05, 2014

At the beginning of this year, I highlighted some of the lessons learned and common themes related to how nonprofits fared throughout 2013. These observations were the result of a presentation I gave to a group of nonprofit leaders at a W.K. Kellogg Foundation convening this past April. Evaluating the entire year as a composite of nonprofit decisions and behaviors further confirmed that the ongoing question nonprofit executives ask themselves about their financial leadership still burns brightly: Do I need ...

Permalink | Comments (0)
Posted By Nakeisha R. Cleveland, Louisiana Primary Care Association Inc, Thursday, June 05, 2014

Over the last couple of years, LPCA membership has indicated the desire to network and engage in a setting dedicated solely to clinical instruction. Therefore, LPCA is excited to host its 1st Annual Medical Conference on June 27-28 at the Hyatt French Quarter in New Orleans, LA.
This educational opportunity is offered to member Federally Qualified Health Centers, as well as to those who work outside of the community health center system. Educational sessions will be offered for Primary Care, Behavioral Health, and Oral Health providers. CMEs and CEUs are being requested for all sessions with courses intended for physicians, mid-level providers, dentists, social workers, counselors, and nurses. The diverse range of topics will ensure that attendees have the opportunity to network with experts from across the provider spectrum. You can access the conference agenda here.
Due to space limitation, participation will be on a first-come, first-served basis. For more information and to register for the conference, please click here. Please contact Tonia at (225)927-7662 ext.204 or Shannon ext.201 for assistance.
This post has not been tagged.

Permalink | Comments (0)
Posted By Kris H. Rutledge, CausePlanet, Wednesday, June 04, 2014

Ellen Bristol, author of Fundraising the SMART Way™: Predictable, Consistent Growth for Your Charity + Website, is offering an exclusive FREE
workshop
on Thursday, July 10, at 11 a.m. CDT.
It's a webinar from your desktop that will cover such topics as:
establishing consistent metrics for your fundraising process
creating an ideal-funder profile and Scorecard to assess which funders are worth your time
setting pipeline targets
tracking donor actions--not fundraiser actions.
Register now to learn about Bristol's revolutionary performance-based techniques for fundraising. (All LANO Members and Friends are invited; link requires LANO network sign-in to register.)

Also, see CausePlanet's book summary of Bristol's book and our new summary of Mott's Super Boards. These and over 100 other summaries are available FREE for LANO's General and Associate (dues-paying) members.

Follow these steps to download these titles and more than 100 other summaries:
1. Log in at www.CausePlanet.org on the left panel, using your email address on file with LANO and "Password1".

2. Click on the "Summary Library" tab and download any title you like.

3. Questions? Email us at Support@CausePlanet.org.
Both the workshop and Page to Practice™ summaries are available FREE thanks to the generous support of the Blue Cross and Blue Shield of Louisiana Foundation.

Attached Thumbnails:

Permalink | Comments (0)
Posted By Lori Kadavy, Firespring, Wednesday, June 04, 2014

Online Fundraising
Best Practices for Nonprofits
Tuesday, June 17, 2014 1:30 PM - 2:30 PM CDT

In this educational session, you will discover the best practices for successful fundraising by tapping into the expertise of Firespring—a company that has completed more than 10 years of focus group research with nonprofit constituents and donors. Join Jay to discover:
The importance of an engaging website as your fundraising foundation.
The advantages of raising funds online.
Key reasons for donor abandonment.
How to build a strong donor retention plan.
The specific action steps necessary to achieving online fundraising success.
The 3 biggest mistakes nonprofits make with email marketing appeals.
Real-world examples of nonprofit organizations that have mastered online fundraising.
Don't miss this nonprofit-changing session led by Jay Wilkinson, one of America's top-rated speakers on websites and marketing for nonprofits.
ABOUT THE PRESENTER
---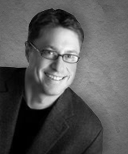 Jay Wilkinson is a lifelong entrepreneur and longtime business owner. He sits on the board of several nonprofits and is an avid supporter of programs that provide leadership and enrichment programs for America's youth. He speaks regularly on the topic of nonprofits and the web throughout the United States. He has appeared on CNN and other news outlets discussing how emerging technologies are shaping our future and is considered a leading authority on the impact of marketing on the web for nonprofits.
Tags: cause marketing firespring Fundraising jay wilkinson nonprofit online fundraising online presence technology website

Permalink | Comments (0)
Posted By Nora Ellertsen, The Funding Seed, LLC, Tuesday, June 03, 2014

Nonprofit workshop:
Grantwriting for Beginners
Thursday, June 12
2:00-4:30 p.m.
Ashe Cultural Arts Center
1712 Oretha Castle Haley Blvd., New Orleans
Register at www.thefundingseed.com

Are you involved with a non-profit?
Does your job require you to raise funds for your department or position?
Do you want to add a valuable skill to your resume?

Consider grantwriting!


Grantwriting for Beginners is an engaging workshop that gives you the basic tools you need to start writing grants. Participants will learn how to find funding opportunities, tools and tips for writing proposals and ways to make a program competitive for repeat funding.

Attendees will receive a certificate of participation after completing the workshop.
Registration $35 per person. Discounts available for students, AmeriCorps and organizations registering two or more people.
Email info@thefundingseed.com to inquire about discount codes or to reserve your space and pay at the door.
Tags: boards development donations donors foundations fund fund development fund raising funding Fundraising funds grant grant writing grants grantwriting louisiana Member Event New Orleans nonprofit nonprofit sector non-profits training volunteers workshop workshop. grants

Permalink | Comments (0)
Posted By Pinki Diwan, LSU Foundation, Monday, June 02, 2014

The LSU Foundation, in conjunction with the LSU Museum of Art, is seeking an Associate Director of Development with the creativity, vision, and talent for increasing marketing and philanthropic giving outcomes.
This position reports directly to the Executive Director of the LSU Museum of Art and works in conjunction with the LSU Foundation's Vice President of Development within the strategic development environment of the LSU Foundation.
The ideal candidate will:
Cultivate and expand current corporate, foundation, and individual support through stewardship, other giving opportunities, and by moving donors up the giving ladder.
Build current relationships, develop new relationships, and identify new opportunities for support, draft proposals and donor relations materials.
Work closely with the Executive Director to establish development and fundraising budget goals and ensure financial goals are being met on a monthly, quarterly, and annual basis, as well as soliciting major donors and exhibition sponsors.
Grow the Museum's endowments by developing a planned giving program to obtain support through wills, bequests, and other forms of estate planning.
Analyze and research grant-making opportunities, evaluate them for funding potential, develop a detailed annual calendar with grant deadlines and activities, and write and submit proposals in collaboration with the Curator, Educator, and Executive Director.
In association with the Coordinator of Events and Marketing of Facility Rentals, works on high ROI fundraising and membership events that have been approved by the Executive Director, including but not limited to the Museum's annual fundraiser.
See attached PDF for full description and application information.
Download File (PDF)

Permalink | Comments (0)
Posted By Jean B Armstrong, Leaders With Vision, Sunday, June 01, 2014

John Maginnis
(March 17, 1948 – May 25, 2014)

John Maginnis was a Leaders With Vision member, a political analyst/pundit and a world class journalist, who engaged every person who was interested and helped them understand both the policy and the personalities in Louisiana politics.
A treasured friend and colleague for over 40 years, Louisiana has lost a champion of freedom of information for the people.
John's sharp insight and wit were professionally delivered both in print and as an original speaker at our annual Reality Check Luncheon nineteen years ago. Beneath his humor, John Maginnis genuinely cared about the people of our state.
Leaders With Vision extends our heartfelt condolences to his wife, Jackie, his family, and to Jeremy Alford and the staff of LA Politics.
Truly the Dean of Louisiana politics, John and his syndicated columns will be sorely missed by all ... John Maginnis will live on through his books about Louisiana politics.
Jean Armstrong CPC, CED, President
Leaders With Vision, Inc.
225/927-2255
"Never underestimate the power of knowledge & passion"
This post has not been tagged.

Permalink | Comments (0)
Posted By Kendall Hebert, Capital Area United Way, Sunday, June 01, 2014

Capital Area United Way (CAUW) Board of Directors announced an investment of $6,401,232.15 million to the community Thursday.
Approximately $5.7 million will be invested into 108 programs through 46 Community Partner Agencies, which stabilize individuals, youth and families—the foundation of our work, as well as strengthen our communities—the focus of our work. In addition, $614,144 will be invested in community initiatives and services, which includes the Dolly Parton Imagination Library, Help Me Grow Louisiana, United Way 2-1-1, Summer Learning Loss, Volunteer Income Tax Assistance, Financial ABC and the Youth Volunteer Corps initiatives.

The organization's Board of Directors approved a one-time increase to six community programs, which totals an additional $120,000 to programs that exceeded expectations through the annual volunteer-led program evaluation process. Those programs and Community Partner Agencies are: Children's Development Center at The Emerge Center (formerly Baton Rouge Speech and Hearing Foundation); Residential Program at O'Brien House; Individual and Family Counseling at Livingston Youth and Family Counseling; Housing First at Volunteers of America Greater Baton Rouge; Children's Advocacy Center at Baton Rouge Children's Advocacy Center; and Out of School Time at Boys and Girls Club of Greater Baton Rouge.

"These six programs demonstrated strong collaboration to leverage resources and increase impact, utilizing best practice models, and strong data measurements that show how clients are better off," said Steve Windham, Community Impact Cabinet Chair.

This post has not been tagged.

Permalink | Comments (0)
Posted By David Kiviaho, kiisa Corporation, Friday, May 30, 2014

1.2 CEU's - Two Days - $395 per person - June 10th and 11th in Slidell, LA at the Northshore Harbor Center
Interactive, Informational, Hands-On Writing Workshop led by experienced grant writers! Successful Grant Writing will teach you the essentials of researching, writing, obtaining, and maintaining grants. You will learn from experienced grant writers how to write grants effectively, how to format your proposal and how to acquire funding. All materials provided.
Successful Grant Writing will benefit anyone seeking funding through state and federal grants, corporate grants, foundation grants and more. This seminar is ideal for beginning and experienced grant writers from any organization, government agency, educational institution or corporate entity interested in diversifying their revenue stream.
Major topics to be presented include:
- Local, Regional & Federal Grants

Gain in-depth insight into the world of state and federal grants. Provide definitions and requirements local, regional, and federal grants.

- Organizational Funding & Community Needs

Learn to review organization's budget and understand where grants fit into budgetary projections and portfolio. Understand how the grant will impact or provide positive outcomes in the community.

- Grant Proposal & Application Requirements

Develop the proposal by learning to ask the subjective and objective questions from the grantor point of view.

- Improving Grant Writing Skills

Increase knowledge of the language involved in a grant to better prepare the writer, or the writing team.

- Data Research & Collection

Explore various types of online data repositories, research tools, and how to expertly collect, analyze and report the data necessary for a successful grant award.

- Effective Proposal Writing: Narrative, Budget, Objectives, Goals, Impact Measurements, Quality Assurance & Evaluations

Learn through interactive activities how to appropriately write each section of a grant.

- Building Effective Relationships with the Funder

Learn how to insure the relationship is relevant to organizational or corporate entity needs.
Attached Thumbnails:
Tags: fund development funding grants grantwriting LANO Network louisiana New Orleans nonprofit sector non-profits workshop

Permalink | Comments (0)
Posted By David Kiviaho, kiisa Corporation, Tuesday, May 27, 2014

In the world of grant writing, fear of placing the right words within a narrative often holds prospective grant applicants back. For the non-writer, that fear may translate into a mentality of, "I cannot write well enough to obtain a grant." In most instances, this fear is unjustified. The larger question for grant writers should be, "So, how do I start the grant writing process?" That question is more easily answered than even the most fearful grant writer may think. Writing well first takes being inspired about the project for which you are writing; then you must inspire the reader...the potential funder, with your written narrative.
One of the first steps is to find out exactly what the funder wants to see in your writing. Though you may have an enormously worthwhile project in mind, the funder has laser-specific requirements for their targeted funds. You must consider these in order to write the most effective narrative possible for that funder. The only way to satisfy these requirements, and to better understand the funder's perspective, is to speak with them to discuss all of the grant's specifics. Before making the call, be sure and write a list of questions and items to discuss. Some of those questions may include, but certainly are not limited to:
What projects will be funded?
Is your project a mission fit with their funding stream?
What areas of their funding will meet your project needs?
Do they have data suggestions for your grant narrative?
Let's get back to writing to inspire. Once you have completed your due diligence, garnering all information and data for your project in preparation for writing and speaking directly with the potential funder, it is time to write the grant narrative. The best advice is to always write from the heart. Then back up your writing with meaningful citations from knowledgeable sourcing relative to the validity of your project. Let others evaluate your narrative prior to submission. Objective input is always helpful. Finally, go back over your narrative as many times as it takes to ensure that it not only represents all of the project facts correctly, but inspires the funder to grant the award to your project.
Everything in life that creates meaningful change requires inspiration. Think of the innovative projects that matter most to people. For example, there are those who devise pure water systems for Africa and India. They do so to counter drought, disease, and death. Their successful outcomes are born from their inspiration to save lives. So, whether it is clean water, or another life-affirming project that promotes human dignity, your project must be written to inspire.

David Kiviaho and Sharon Sandifer, M.Ed, a brother and sister team, are the creators of kiisa corporation, a workplace training firm. They are also adjunct instructors with LSU Continuing Education and lead their Successful Grant Writing Courses, one of many business and non-profit courses/seminars offered by kiisa corporation. To learn more about the upcoming June 2014 Successful Grant Writing Course in Slidell, LA, visit: http://reg.outreach.lsu.edu/modules/shop/index.html?action=section&OfferingID=1058&SectionID=4253
Attached Thumbnails:
Tags: development funding Fundraising grants grantwriting LANO Network louisiana New Orleans non-profits outcomes training workshop

Permalink | Comments (0)