Posted By Celeste Viator, Hannis T. Bourgeois, Thursday, May 22, 2014

Once you file your 2013 tax return, you can clear away some of the paper clutter from your files. But keep essential records that can protect you if the IRS decides to conduct an audit. Some documents will help you collect a future refund or assist you with filing next year.
Read on for an outline of the documents you should keep--for how long--and the papers you can throw away...




This post has not been tagged.

Permalink | Comments (0)
Posted By Erica Crenshaw, Execute Now!, Thursday, May 22, 2014




Nonprofits are constantly looking for new ways to demonstrate impact to funders, particularly to foundations that have less to invest and apply increased scrutiny to their grantees. So you can imagine why "How to predict the success of a nonprofit program before it starts" captured my attention in the Chronicle of Philanthropy.

The nonprofit sector has traditionally demonstrated progress on a social issue with custom reports that invent the wheel each time and are difficult to compare with equally unique reports about families saved, children fed or forests preserved. But what if there was a standard measurement that could forecast the potential success of a program before it started and be used to...



Permalink | Comments (0)
Posted By Lori Kadavy, Firespring, Tuesday, May 20, 2014


FREE EDUCATIONAL WEBINAR:

MAY 27
(watch for registration at LANO Community calendar)


How to Captivate and Engage Your Constituents with Your Website
The nonprofit industry is constantly evolving—especially from a technological standpoint. Now more than ever, having an effective website is the single most crucial component of an effective communications plan. Learn from more than 10 years of focus group research with nonprofit constituents and donors on how you can captivate and engage your audience. Join Jay to discover:
The 5 required elements of an engaging website.
The 3 biggest mistakes nonprofits make with their websites.
5 proven methods for promoting your organization online.
The #1 factor nonprofits should consider regarding search engine optimization.
Real-world examples of nonprofit organizations that have mastered their online presence.
Don't miss this nonprofit-changing session led by Jay Wilkinson, one of America's top-rated speakers on websites and marketing for nonprofits.
ABOUT THE PRESENTER
---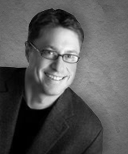 Jay Wilkinson is a lifelong entrepreneur and longtime business owner. He sits on the board of several nonprofits and is an avid supporter of programs that provide leadership and enrichment programs for America's youth. He speaks regularly on the topic of nonprofits and the web throughout the United States. He has appeared on CNN and other news outlets discussing how emerging technologies are shaping our future and is considered a leading authority on the impact of marketing on the web for nonprofits.




Tags: Firespring fundraising Jay Wilkinson online fundraising online presence website

Permalink | Comments (0)
Posted By Kris H. Rutledge, CausePlanet, Sunday, May 18, 2014

Not quite an interview

New author interview from CausePlanet? Not quite. Our next webinar is a workshop on how to transform your fundraising plan with groundbreaking metrics and management tools.
Join us for a special webinar workshop with Ellen Bristol, author of Fundraising the SMART Way™: Predictable, Consistent Income Growth for Your Charity + Website, on Thursday, July 10, at 11:00 a.m. Central Time. (All LANO Members and Friends are invited; link requires LANO network sign-in to register.)

New CausePlanet book summary

See more about Ellen Bristol's strategies in the new Page to Practice™ summaryof her book, available FREE for LANO's General and Associate (dues-paying) members.

Follow these steps to download this new title and more than 100 other summaries:

1. Log in at www.CausePlanet.orgon the left panel, using your email address on file with LANO and "Password1".
2. Click on the "Summary Library" tab and download any title you like.
3. Questions? Email us at Support@CausePlanet.org.

This workshop and the new Page to Practice™ summary of Ellen Bristol's book are available FREE thanks to the generous support of theBlue Cross and Blue Shield of Louisiana Foundation.

Attached Thumbnails:

Permalink | Comments (0)
Posted By Karin Barbee, SCRAP NOLA, Friday, May 16, 2014

SCRAP NOLA is a new creative reuse center in New Orleans, our mission is to inspire creative reuse and environmentally sustainable behavior by providing educational programs and affordable materials to the community.
We are actively recruiting volunteers and stocking our shelves with donated materials. Stop by and visit our store WEDNESDAYS - SUNDAYS, NOON to 6PM. Join us for wine and hors d'voeurs at our first Materials Donation Party on Thursday, May 29th at 6:00 pm.
Bring your donations in the form of unwanted art, craft or office supplies and let us put them to good use.
Attached Files:
Permalink
Posted By Laurie Hardison, Big Buddy Program, Wednesday, May 14, 2014

The Big Buddy Program is seeking qualified entities, companies, organizations and/or individuals to lead enrichment/recreation classes/courses for students participating in Project IMPACT Summer Enrichment Program, funded through the 21st Century Learning Center initiative sponsored by the State Department of Education. Project IMPACT will serve students at Dalton Elementary, Lanier Elementary, St. Francis Xavier Catholic School and surrounding area schools. Enrichment Providers will be responsible for leading enrichment/recreational classes which provide youth with experiences in dance, drama, visual arts, team sports, choir, chess club, sewing, cheerleading, cooking, wood working, etc. Individuals, companies, and organizations with the capacity to work with under-supported youth on a weekly basis to learn a new skill or develop a talent are encouraged to submit a response to this Request for Applications. Full guidelines are below.
Contract Duration: May 19, 2014 through July 11, 2014
General Overview
To promote the goals and objectives of Project IMPACT, an academic and enrichment summer program led by the Big Buddy Program. The Enrichment Providers provide access to high quality enrichment/recreation/extra-curricular experiences otherwise unavailable to the population at the targeted schools. Enrichment Providers will conduct bi-weekly (2 times per week) 1 ½ hour sessions that: meet the outlined performance indicators related to enrichment/recreation exposure; align with core curriculum standards in math and/or reading; are based on a research-based curriculum and/or methods; adhere to industry/discipline standards for instructing youth; culminate at the end of the semester in a "Summer Showcase". Enrichment Providers should be aware that youth are often asked to perform at various times throughout the summer both for school functions and in community events. Enrichment Contractors may request to teach up to 8 sessions per week if time and contractor availability meets the outlined schedule requirements. Each class session meets twice per week.
Deliverables
Outline of lesson plans that will be executed each class session and the end result after all lessons have been completed (For example, end results for a ballet enrichment may be a 5 minute ballet number which demonstrates 10 beginner formations; the end result of the karate classes may be a 2 minute demonstration of karate warm up moves, etc.).
Summary page identifying the research-based curriculum being used.
Course Close Out Summary which includes the academic skills strengthened as a result of the course, progress of students as a class, and information that can be used to improve the course for the following semester.
Compensation:
Enrichment/Recreation Providers will be compensated $50-$75/class for the Summer Session (June – July), approximately 6 weeks.
Enrichment/Recreation Providers will invoice the Big Buddy Program to receive payment no more than twice per month, not to be submitted prior to classes being taught.
Payments will follow the schedule, in by Wednesday, out by Friday.
All taxes (Social Security, Medicare, State taxes) are the responsibility of the contractor. Worker's Compensation will be maintained for all staff hired by the Big Buddy Program. All contractors will be issued a 1099 at the end of the year to be filed with yearly taxes.
Other Conditions:
On or about July 9. 2014, a review of the Contractor's performance will be conducted using the attached deliverables as the foundation. A positive review and the agency's ability to locate sustainable funding can result in a continuing contract for the following semester.
Other Expectations
Enrichment Providers must insure that instructors arrive at least 30minutes prior to the start of the session to insure the classes area is prepared to start the class upon students arrival
Enrichment Providers must have the capacity to provide a substitute instructor when the regular instructor cannot attend a class session.
Bi-weekly contact (via email or face-to-face meeting) with the Program Operations Director and Enrichment Program Manager.
Professionalism when communicating with current and future employees and volunteers of the agency.
Attend staff training and site specific training prior to first day of enrichment class. Trainings will be held the week of May 28th
YELL, if more help is needed.
At Will Statement
The Big Buddy Program is an "at will" employer. This agreement is a relationship that exists as long as both the Big Buddy Program Board and the employee determine that the relationship is in their respective best interests. Contractors are free to resign at any time for any reason; however, advanced notice is requested. Similarly, the Big Buddy Program Board or Executive Director is free to determine at any time that the continued agreement of any contractor is not in its best interest and to discharge the contractor.
Interested Applicant Instructions
All interested applicants should prepare a written response to this Request for Applications (RFA) which includes the following:
I. General Information

Name of Company, Organization, Individual or Entity
Contact Name and Address
Contact Phone Number (with area code)
Contact Email
Company/Organization Website (if applicable)
Proposed Course Name
Brief Overview of Course
II. Personal Philosophy on Teaching Under-Supported Youth
Applicant should concisely explain his/her viewpoint on the importance of providing enrichment and recreational opportunities to support the development of under-supported youth. In your concise statement, demonstrate your knowledge of the impact extra-curricular experiences have on the academic outcomes of youth, especially those from low-income, high need backgrounds.
III. Curriculum and Experience
Provide background information about the curriculum you are choosing to use as a format for the proposed classes. In addition to the art, recreation or other discipline area being taught, share other essential life or academic skills the curriculum and/or your teaching technique will offer students in the class. Provide examples of successful experiences you (or your company, organization) has had with teaching or developing the talents of youth. Please attach a sample lesson for a class.
IV. Outcomes
In addition to ensuring your class has a performance or display for the "Summer Showcase", what goals do you hope to accomplish with your group of students participating in your weekly classes.
V. Support from Sponsoring Organization
Tell us about the supports and resources you will need from the sponsoring agency, Big Buddy Program, to meet the goals outlined by the program and by your company. For example, what equipment or supplies does your recreational course require? Do you have an age preference? Would you like to have volunteers assist you? What is an appropriate group size for your course? Is there a specific site you would like to target or are you open to all sites?
Interested applicants should submit your written proposal to:
ATTN: Lauren Smith, M.Ed.
Program Director
bbprograms@bigbuddyprogram.org
1415 Main Street
Baton Rouge, LA 70802
Application Deadline: May 16, 2014
Applicants submitting proposals adequately addressing the components outlined above will be reviewed and/or invited to an interview with the Program Operations Director and Enrichment Program Manager Final offers will be made to Enrichment/Recreation Providers by May 19, 2014 and final contract negotiations will take place.
All questions should be directed to Lauren Smith, Program Director, at bbprograms@bigbuddyprogram.org or 225-388-9737.
Tags: job opening

Permalink | Comments (0)
Posted By Laurie Hardison, Big Buddy Program, Wednesday, May 14, 2014

FOR IMMEDIATE RELEASE: A recent article on the MarketWatch website declared "American teens don't want to work." The article went on to paint a not so bright picture of today's youth.
The Big Buddy Program has hard evidence to dispute this claim.In partnership with the Mayor's Office, the Big Buddy Program is offering 100 high school youth a chance for a paid internship this summer. The application process was detailed and took a lot of time, but in the one month application period over 500 teens applied for the 100 positions.
The Level UP! Summer Internship program offers teens a unique workforce development experience, complete with a Workplace Mentor and weekly Tool Time Workshops to teach career workplace skills so often overlooked in today's education system such as:
time management
appropriate dress for the worksite
money management
workplace communication skills
self-motivation
and more
According to Big Buddy Executive Director, Gaylynne Mack, "the response to the call for applicants proves our youth are ready to take their place in today's competitive workforce. All that is needed is for our businesses, organizations and individuals to step up to the challenge and make sure youth have the opportunities and experience needed to succeed."
Mack continued, "Big Buddy would love to offer positions to each young person wanting a job. We need the Baton Rouge business community to step up and make this a reality. For $2,000, a business may sponsor a young person in the program. Big Buddy will do the rest, find a workplace host sites, teach the career workplace skills, etc. A donation for $1,000 will allow the teens working in your business to attend our Tool Time Workshops to strengthen and enforce professional behavior in the workplace. We ask the business community to answer our challenge to put our youth to work and at the same time, strengthen the economic future of our community!"
This post has not been tagged.

Permalink | Comments (0)
Posted By Laurie Hardison, Big Buddy Program, Wednesday, May 14, 2014

Questions? Call the Big Buddy Office, 225-388-9737.
General Information

PROGRAM HOURS
Monday, June 2nd - Thursday, July 10th
Mondays-Thursdays; 8:00a.m. - 4:00p.m.
Children can be dropped off as early as 7:30a.m.
*Children MUST be picked up by 4:00p.m.


SITE LOCATION Choices

St. Francis Xavier Catholic School
1150 S. 12th Street
Baton Rouge, LA 70802

Istrouma High School
3750 Winbourne Ave.
Baton Rouge, LA 70805


PROGRAM OFFERINGS

OVERVIEW

Our theme for the Summer Enrichment Academy this year is "Healthy Habits". Youth will be engaged in enrichment activities and academic instructional exercises that reinforce the importance of a healthy lifestyle. We will investigate and practice good nutrition, exercise and knowing our bodies.


K-4th Grade

Small group academic instruction will be offered to all participants in the program. Students will participate in hands on activities based on skills taught during the regular school year that are in line with the theme "Healthy Habits."

Youth that participateparticipating in our Summer Enrichment Academy for Elementary (K-4th) students will be exposed to a variety of academic, cultural, recreational and enrichment activities. A sample schedule is provided below. Students will select the Enrichment Course they wish to study during the 6-week program. The Enrichment Course Selection Sheet will be completed at Parent Orientation (May 24, 2014). Students will be given the opportunity to select one Major Enrichment to be taken twice per week. Personal fitness and various forms of exercise will be introduced. Professional Educators (Teachers) will lead the academic component.

Sample Schedule:

Monday ACTIVITY
7:30a.m.-8:00am Breakfast
8:00a.m.-12:00p.m. Academic Enrichment
12:00p.m.-1:00p.m. Lunch & Prime Time
1:00p.m.-3:45p.m. Enrichment Courses, Healthy Habit Workshops,
Field Trip & Special Activities
3:45p.m.-4:00p.m. Clean up/ Dismissal
This post has not been tagged.

Permalink | Comments (0)
Posted By Rebecca Harris, Baton Rouge Area Chamber, Monday, May 12, 2014

Reductions in Crime: Decreasing the Crime Rate in the Baton Rouge Area through BRAVE
In 2012, the Office of Juvenile Justice and Delinquency Prevention (OJJDP) was awarded a $1.5 million grant to institute the Baton Rouge Area Violence Elimination Project (BRAVE) project. BRAVE takes an innovative approach to fighting crime by focusing on the 70805, where a majority of the crime in the parish occurs, and proactively addresses some of the sources of crime. In 2013, the parish saw a 20 percent reduction in the crime rate. This is an excellent opportunity to get an update on how this program is working to make our region a safer place to live and work.
Date: Tuesday, June 3, 2014
Location: Hartley/Vey Studio, Manship Theatre, Baton Rouge
Parking: A parking garage is located at Convention Street and Third Street
Time: 11:30am networking, 12:00pm–1:00pm program
Cost: $20 for BRAC investors, $30 for non-investors (includes lunch provided by Boudreaux's Catering)
Information: Contact Rebecca Harris at 225-339-1174 or

rebecca@brac.org
This post has not been tagged.

Permalink | Comments (0)
Posted By LANO Career Center, Monday, May 12, 2014
Updated: Monday, May 12, 2014
Reporting to and in partnership with Congregational Leadership, this position with Sisters of the Holy Family in New Orleans will direct and oversee the financial and operational activities of the Community.
The Business Manager will be responsible for the operational activities related to accounting, finance, and asset management as well as being involved in on-going financial planning activities.
Duties include scheduling and directing work assignments of clerical employees, processing financial reports, and directing the financial and operational elements of the organization. Characteristics include ability to maintain many and varied internal and external contacts; and the ability to exercise judgment and initiative.
Essential functions include accounting and financial reporting, payroll oversight, budgeting, audit preparation, financial systems and processes, simple tax reporting, analysis of investment activity, oversight of properties/asset management, integrating with the development office, and long-range financial planning
QUALIFICATIONS:
Bachelor's degree in business administration, accounting, or finance or significant industry experience
Non-profit/Religious business office experience
Knowledge of database and accounting software application systems
Three to five years of experience in financial, accounting, or operational management with responsibilities for general ledger, accounts payable and receivable and payroll activities, and property management
Experience managing business office staff
Excellent verbal and written communication skills
Excellent analytical and organizational skills
TO APPLY: Please send cover letter, with salary history and resume, to financialsearch@plantemoran.com

Tags: Career Center

Permalink | Comments (0)